Keep your kid safe on the internet!
This is an interactive site. There is a message board where interested people can post about online safety, and a place to tell your own online safety stories. All are invited to participate.
I think we're covering a continuing story. And this problem isn't going away. You know, we've done 10 investigations so far. And I'll bet you that we could walk into virtually any town in America and do it again.

-Chris Hanson, when asked why Dateline NBC keeps doing 'To Catch a Predator' investigations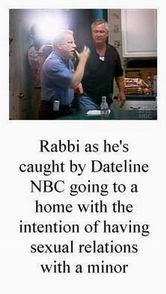 Parents!
Look at these shocking statistics:


1. An estimated 725,000 people have been aggressively pursued for sex online
2. 1 out of 4 children were sent pictures of people who were naked or having sex.
3. 1 out of 5 kids were solicited for sex on the Internet.
4. 50 percent of people have made phone calls with someone they chatted with online.


Parents, what are your kids doing online? Do you really know?

More than a third of students in grades five through eight say their parents would disapprove if they knew what they did, where they went, or with whom they chatted on the Internet.

Millions of Americans were riveted to the television screen during To Catch a Predator, Dateline NBC's series on sexual predators. The newest release by Dateline NBC on this subject is Predator Raw: The Unseen Tapes: Footage and interviews from the ``To Catch a Predator'' series, which is even more disturbing than the regular program. Who is most at risk?


Children left alone at home after school may be vulnerable to advances from sexual predators, law-enforcement officials say.

''People that prey on kids are looking for latchkey kids, single-parent kids, kids who indicate online they feel misunderstood or unloved,'' said Florida Department of Law Enforcement Special Agent Don Condon. ``Kids are just extremely vulnerable when they're talking online.''
On average, 89% of sexual solicitations were made in either chat rooms or instant messages and 1 in 5 children between the ages 10-17 has been sexually solicited online (Journal of the American Medical Association, 2001). Since 25% of kids online participate in real time chat and more than 13 million use instant messaging, the risks to children are incalculable. Does that frighten you? Good. It should.
"Do you know what your kids are doing online? Even though you might not be watching their online activities, you can bet that they are being watched by less desirable cyberspace observers – online predators", says Gery L. Deer of Deer Computer Consulting.


Below are more statistics from i-SAFE America's National Assessment Center that reveal glaring irresponsible use of the Internet by families across the United States.

Parents and Students Need Your Help

92% of parents say they have established rules for their child's Internet activity**

34% of students say their parents have not established rules for Internet activity*

40% of students do not discuss Internet safety with their parents*
55% have shared their personal information (name, sex, age, etc.) over the Internet

10% feel it is okay to post their picture on the Internet

10% have met someone face-to-face after first meeting that person online.


*2003-04 i-SAFE survey of 19,000 students grades 5-8
**3,000 parents responded to i-SAFE Parent survey


YouTube ran a video showing a dramatization of what a chatroom might be like if the people were physically in a room together. Watch this and see if this is something you'd want your child to be involved in. Many chatrooms are very much like the one shown here, except the people are behind computer screens, with the anonymity that goes along with that.



Parents, the safety of your children online is more at stake now than at any other time in history.

What can parents do to keep their children safe?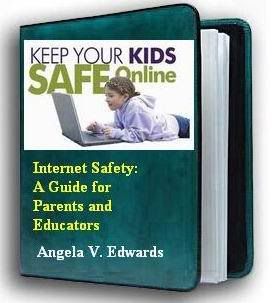 Free Ebook for Parents and Educators
Click Here
This is a new site which is dedicated to online safety for children. If you have any suggestions, feel free to email me at avedwards@gmail.com
Site owned by Angela V. Edwards

Partner sites
KidsBeSafeOnline is designed to keep parents abreast of what teens face online. It describes popular -- but potentially dangerous -- online activities and gives tips on how to moderate and monitor internet use.


On the "Internet Safety In The News" page, there are riveting videos you can watch, including the sting that Miss America and America's Most Wanted televised which caught several online predators in action, soliciting children online for sex.